Shopping Cart
Your Cart is Empty
There was an error with PayPal
Click here to try again
Thank you for your business!
You should be receiving an order confirmation from Paypal shortly.
Exit Shopping Cart
"You Are Stronger Than You Think"​
| | |
| --- | --- |
| Posted on April 13, 2013 at 8:51 PM | |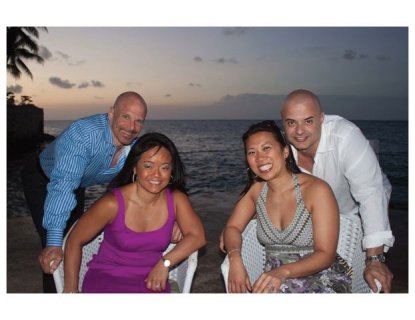 Congratulations…You just did your 1st fitness/figure/bikini/physique competition…Now what? Pt 5
Rekindling relationships 
As the weeks go on after your competition, take your time getting back together with your friends.  If you try to make up time too quickly, you can burn yourself out fast.   Remember... you just went through 16 weeks(more or less) of intense dieting and training. Now it is time for you to enjoy and savor the time with your friends and family. 
It would be no surprise after all the weeks of dieting and secluding yourself away from your friends and family, so you would not make anyone uncomfortable…You find it a challenge to work yourself back to meeting with them.
I remember when I was preparing for my competitions, one of my best friends, Linda said to me two months before my shows, "Give me a call after your show so we can hang out like regular people".  Believe or not, I was not offended…if anything, I understood her. I appreciated that she gave me my space to do what I had to do and not make me feel guilty for choosing to compete.  
I even had to stay away from my family a month prior to the competition.  During the preparation phase you need to surround yourself with positive reinforcement.  Though I know my family loves me and wants me to do well, they may not have understood the whole dieting phase.  You know how some cultures see plumpness as being healthy. 
With my family, it was easy to get back to our usual gatherings.  The Monday after my competition, my mom would make my favorite two dishes…and she made it with love and a big smile.  She wouldn't show it but I could tell she enjoyed every moment as I inhaled dinner. 
During my years of competition, I have learned who my true friends are.  As I mentioned above, my best friend Linda gave me the space that was needed for me to prep for my competition.  She didn't give me any guilt trips for not spending time with her.  To come to think about it…I was blessed that most of my friends understood and gave me space. 
This is the final post in the series "Now What?"  If you missed my previous posts, check it out
here
.  If you have any questions on this topic or any other questions, please contact me at
[email protected]
.  There is more to come. Check back soon.  Thanksfor stopping by…… 
Categories: bikini competitions, Bodybuilding competition, Figure competition, fitness competition, Post competitive phase, Pre contest prep
/