Shopping Cart
Your Cart is Empty
There was an error with PayPal
Click here to try again
Thank you for your business!
You should be receiving an order confirmation from Paypal shortly.
Exit Shopping Cart
"You Are Stronger Than You Think"​
| | |
| --- | --- |
| Posted on May 4, 2013 at 10:02 PM | |
Competition Perspective…Under your control or not so much?  Pt 2
Why are you competing?

This is the question you should ask yourself before you take your first step towards competition preparation.  Are you competing because:

·You want to push your fitness to the next level

·You want to use this as a marketing tool for your business

·You want to get your face into fitness modeling

·You want to cross it off your bucket list

·You want to attain "pro" status

Whatever your reason to compete is…keep in mind that it is all about you!  From my experience, I have seen many competitors (myself included) get wrapped up with the supposed stardom from competing.  If you are clear on your reasons why you are competing, nobody will be able to detour your goals or make you do things that you DO NOT want to do. 

If you have read my website you know:

·That my competition career started out as a way to push myself to the next level.  At first, I started as a bodybuilder just to see how far my body can go.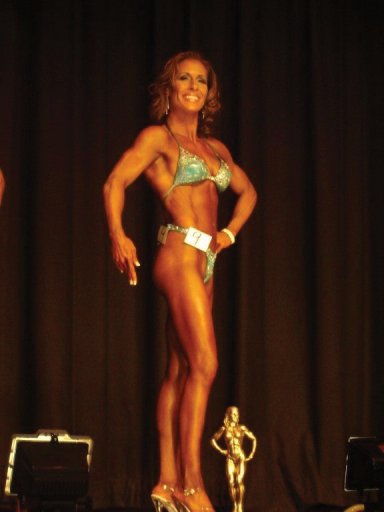 ·Then fitness competitions came on the scene.  I knew as a bodybuilder I could not go anywhere because I was too small.  I started to think if I am successful as a fitness competitor, I can better market myself as a trainer. 
·As I competed in a few smaller competitions, I realized I would love to get a fitness modeling career going.  All I had to do is to place well in nationals or better yet turn "pro" as a fitness competitor. 

·At my first NPC Fitness Nationals, not only did I placed 5 out of 50 competitors, I earned my "pro" status.  Not too shabby? 

Once I turned "Pro" with the IFBB, I thought it was going to be easy to get sponsorship, fitness modeling and/or spokes model  jobs.  Boy was I wrong…It seems "Pro" status isn't what it cracked up to be.  It seems that you don't have to be a "Pro" to get the work.  As time went on, I had come to realize that if you have a few connections, a good marketable look and persistence, you may have a chance. 

Just remember, if you do not get the jobs or attention that you were hoping for, please do not think you are worthless.  You have no idea, how many competitors I have seen go down the dark road of inadequacies.  Don't forget, you did something that about 80% of the population would not even do. Get on stage in a skimpy little bathing suit that barely covers your body. 

At the end, if you can remember why you wanted to compete, 90% of the time from my experience, is you want to push yourself to the next level.  You are winner…you are worth plenty…nobody should make you feel otherwise…..

This is the second post of "Competition Perspective…Under your control or not so much?" series.  If you missed the previous post, please check
here
.  If you have any questions in regards to contest prep or post competition schedule, please contact me at
www.marieallegro.com
.   I am also available for everyday fitness/wellness questions.  Check back soon and thanks for visiting.    
Categories: bikini competitions, Bodybuilding competition, Figure competition, fitness competition, mental state during competition, Post competitive phase, Pre contest prep, why compete?
/